The

HW-100

80...10 meter Ham Band Transceiver came on the market in 1968 and was produced until 1971. It was then replaced by the

HW-101

.
The

HW-100

had the look and feel of the Single Banders

HW-12A

/

HW-22A

/

HW-32A

but under the hood it was a somewhat simplified

SB-101

. The

SB-101

was too expensive to many Radio Amateurs so the Heath Company
derived the

HW-100

from the

SB-100

/

SB-101

series to meet the demand from the Radio Amateurs of a cheaper transceiver. They made it possible by using a new VFO with a much simpler dialing mechanism and readout having 5kHz resolution instead of the

SB-101

1kHz resolution. Further more they reduced the number of facilities on the front panel and the metering. Also the casing was simpler. The

HW-100

was quite successful but many complained about the fuzzy dialing mechanism.
The

HW-100

had only an SSB-filter but it was possible to mout
a CW-filter afterwards.
When I bought this
HW-100
it was in a bad condition
. But after cleaning all the circuit boards, tubes, etc., replacing the drive belts, repairing the 28MHz coil in the Heterodyne Oscillator, repainting the casing and making a
total re-alignment of the

HW-100
it turned out to be a very nice transceiver. Modifications that I plan to do is installing a CW-filter and a variable audio filter for better selectivity at reception.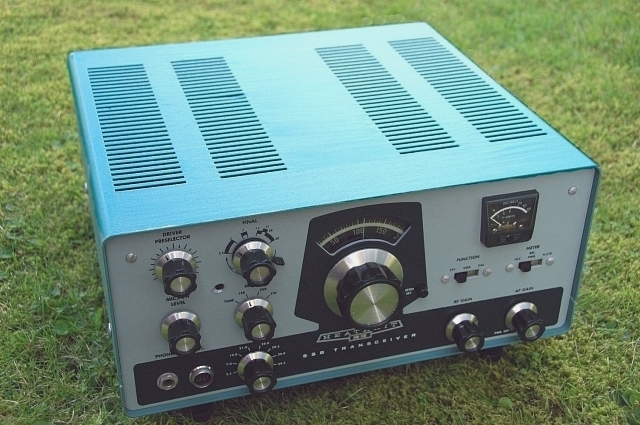 The restored HW-100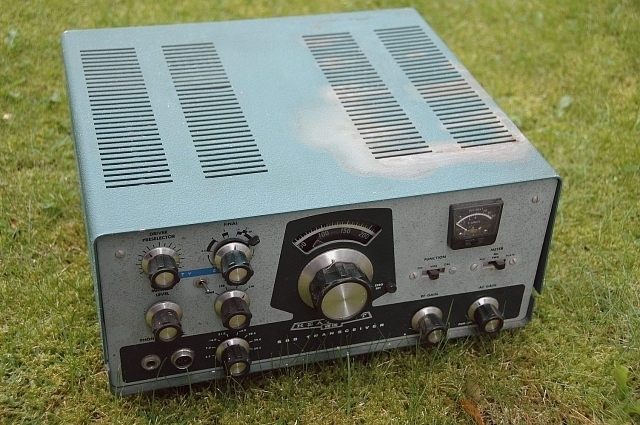 The original HW-100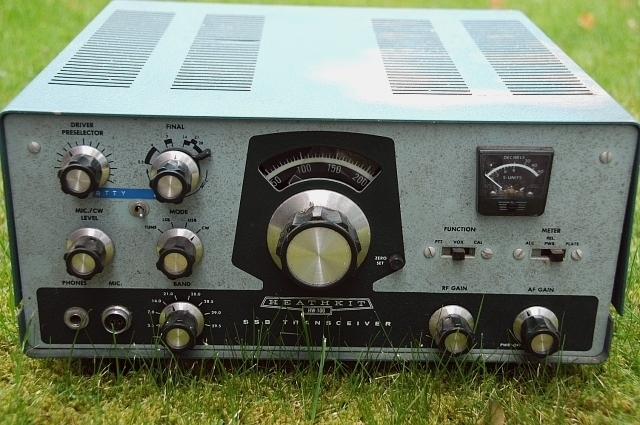 The original HW-100 filthy front panel with a switch between the knobs on the left side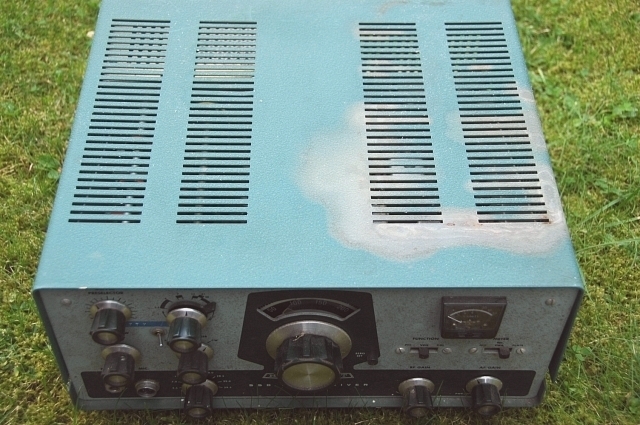 The original HW-100 top casing with some corrosion and color shifts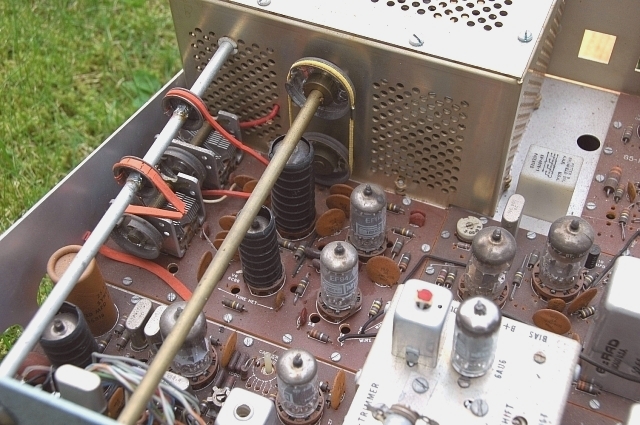 The original HW-100 filthy internals and broken drive belts (and wrong type of drive belts)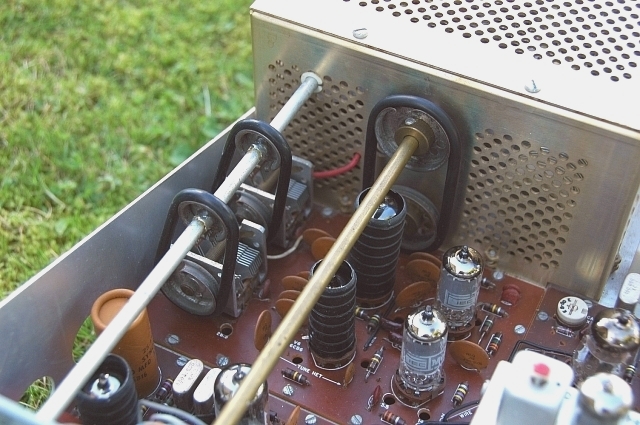 The restored HW-100 with new drive belts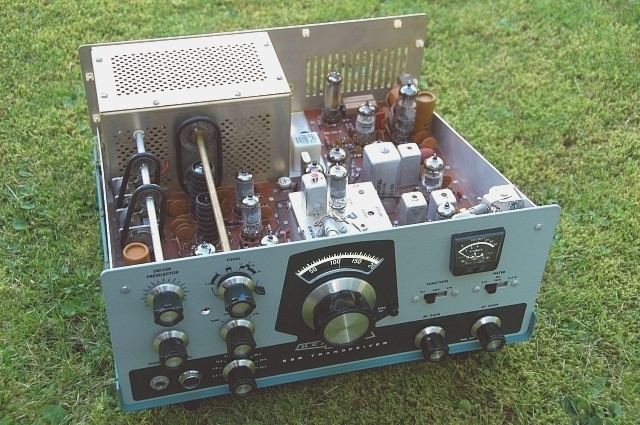 The restored HW-100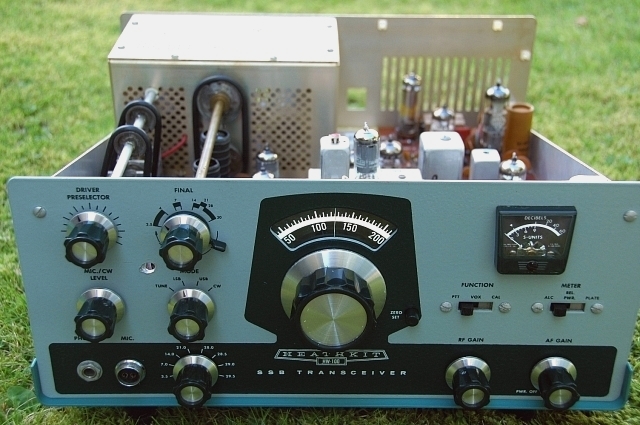 The restored HW-100 and the switch removed from the panel