Even if it says "Laboratory Oscilloscope" on the dashboard, the

O-12

has, as
well as its predecessors (

O-9

,

O-11

, etc) and its successors (

IO-12

,

IO-18

,
IO-102

, etc) quite limited use, since both its vertical gain and horizontal
sweep is uncalibrated. Only relative messurements can be made. And only AC
messurements can be made due to the simple input stage.
I have modified my

O-12

to make it quite more useful. I have made a new

CRT
graticule

with 1cm grid. The input stage is calibrated with '1' - '3'
intervals and the switch is replaced with a 6 step 2 gang type and the range
is from 10V/cm to 30mV/cm.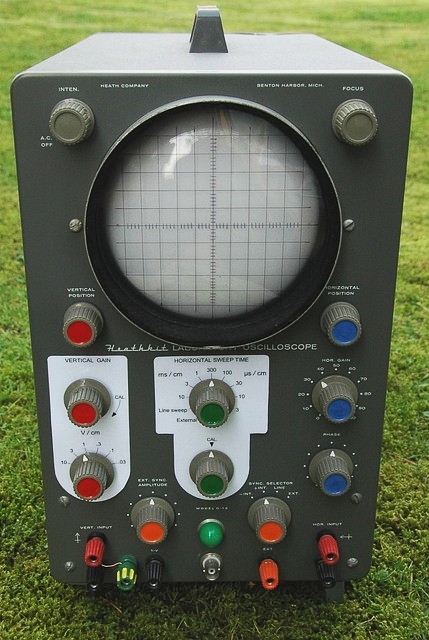 Also the sweep is calibrated with '1' - '3' intervals and the switch is
replaced with an 11 step type that result in a range from 10ms/cm to 1µs/cm.
The sweep is not perfectly linear, thougt. A sine wave is somewhat expanded
in the beginning and slightly compressed in the end.


The schematic of the modified O-12